When:
2022-03-28T00:00:00-04:00
2022-03-29T00:00:00-04:00
n 1840, a group of disenchanted Michigan Methodists seceded from the Michigan Episcopal Church and organized themselves in a conference bearing the name Wesleyan Methodist Connection. This led to the founding of the Leoni Theological Institute in 1848 near Jackson, Michigan. Eventually, the school's name was changed to Michigan Union College. In 1857, the Reverend Asa Mahan became pastor of the Plymouth Congregational church in Adrian. Hearing the Michigan Union College was in financial trouble and upset at the atmosphere in Leoni ('whiskey town'), Mahan worked to move the school to Adrian. To keep local residents from discovering the hegira, the school's library and its students were transported under the cover of the night to Adrian where the name Adrian College was adopted. By 1862, Adrian College had a student enrollment of 82 women and 133 men.
Today, Adrian College is a private, co-educational liberal arts college conferring bachelor's degrees in 40 academic majors and programs. The college is located in the city of Adrian, Michigan, a drive of approximately 45 minutes northwest of Toledo, Ohio, or 45 minutes southwest of Ann Arbor or 90 minutes southwest of Detroit. The 100 acre (0.4 km²) campus contains newly constructed facilities along with historic buildings. The college features a variety of athletic programs as well as a theatre department. Adrian College is affiliated with the United Methodist Church and is accredited by the North Central Association of Colleges and Schools in the United States. The fall 2013-14 student headcount was 1,649 students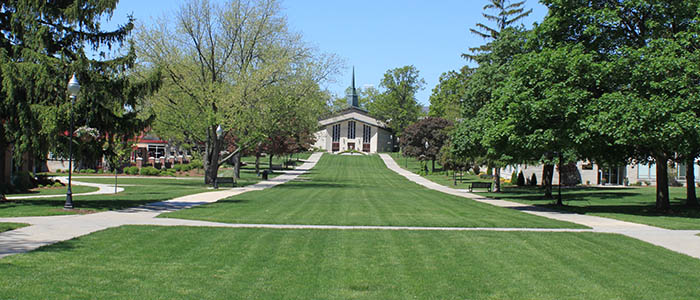 Sources :
Michigan is Amazing
Michigan Every Day.