When:
2018-10-10T00:00:00-04:00
2018-10-11T00:00:00-04:00
One of the most colorful characters in our state's history, John E. 'Spikehorn' Meyer  was born in Ohio on July 15, 1870 and traveled to Michigan in 1876 with his family. His family purchased around 160 acres near present day Shepard, Michigan.
During the course of his life, Spikehorn was a showman, naturalist, politician, coal miner, tile manufacturer, furniture builder, inventor, realtor, bear hunter, lumberjack, and above all, individualist.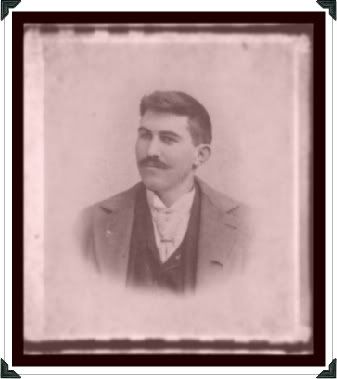 Spikehorn around 1900
According to neighbors, Spikehorn's interest in the woods and buckskins developed around 1930 when he opened his Bear and Deer Park as an entertaining rest stop on Highway 27 for tourists heading up North.  Spikehorn and his friend, Red Eagle, dressed in buckskins for tourists and treated them to tales of their adventures in the woods.  He was known for wearing buckskins all the time since they provided extra protection from scrapes when feeding and playing with bears all the time.  He was also always available for a photograph with him and his bears. Needless to say, Conservation Officers were not thrilled by his tourist stop and he probably had a number of conversations with them about the safety of bringing wild creatures and tourists together.  He featured a sign stating  "Feed Conservation Officers to the Bear" in front of his establishment.
On January 16, 1957 the wood stove ignited a fire that destroyed his souvenir shop. He claimed a woman offered him $60,000 to rebuild but he joked that he wouldn't take it because she was hooking him into marriage – "I'm only 86 now, you know, and I don't plan to be married until I am 100 years old. Then I'd like to marry a rich woman and be the richest man in the cemetery."
He managed to rebuild and reopen on October 10, 1957 but suffered a stroke six months later. Spikehorn Meyer was paralyzed from the waist-down and was no longer able to care for his animals. He was admitted to a nursing home in Gladwin where he passed away from a brain hemorrhage on September 19, 1959 at the age of 89. He never married or had any children.
In 1994, T. M. Sellers wrote a book about him called Spikehorn: The Life Story of John E. Meyer which is still available via Amazon or interlibrary loan.  The Library of Michigan has one copy on reference and the other two appear to be on permanent loan.
If you are lucky you might spot one of Bear Den postcards for sale at a yard sale or swam meet.
Sources:
Matt Stopera, "Spikehorn, The Bear Whisperer", Buzz Feed, May 7, 2012.