Jun
5
Sun
1768 : Lt. George McDougall Buys Belle Isle from Ottowa and Ojibwa Chiefs
Belle Isle was privately owned in 1879, as it had been since June 5, 1768, when Lieutenant George McDougall (with the blessing of King George III) purchased the island from local Ottowa and Ojibwa chiefs for, famously, five barrels of rum, three rolls of tobacco, three pounds of vermilion and a wampum belt. The McDougalls sold the island to the Macomb family (they also owned Grosse Ile! Own all the islands!) in 1793, and the Macomb family sold the island to Barnabas Campau in 1817. Descendants of Barney Campau lived and operated fisheries on the island until its sale to the city. But people continued to use the island more or less publicly, to picnic, wander, resort, and to fight duels.
Source : Amy Elliott Bragg, "Belle Isle and The Park Question: 1879-1881 (Part II)", The Night Train Blog, February 15, 2013.
1866 : Michigan State Medical Society Organized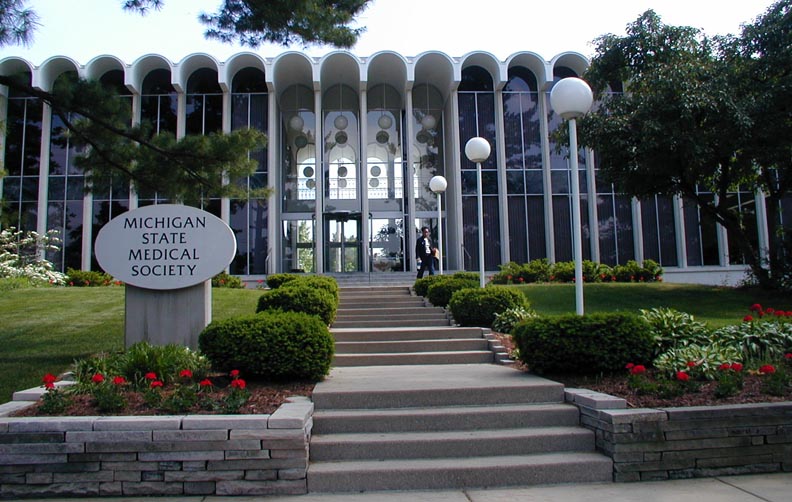 On June 5, 1866, Michigan physicians met in Detroit to organize the Michigan State Medical Society. With the end of the Civil War in 1865, the many young doctors who had recently entered the field provided a strong base for a renewed professional organization.
Source : Central Michigan University, Clarke Historical Library, Michigan Historical Calendar
1885 : Michigan Legislature Approves Ten Hour Work Day
Public Act 137 — calling for a ten-hour work day — was approved by the Michigan Legislature on June 5, 1885, although it did not take effect until September.
Saginaw Valley lumber industry workers tried to get a jump on the ten hour day by going on strike early. During the month of July, 1885, mills in Bay City and Saginaw shut down. The main demands of the workers were that ten hours constitutes a work day and that the pay remains the same as an eleven hour day. Mill owners rejected these demands. What workers didn't realize was that it was in the mill's best interest that work stop and lumber pile up. With lumber becoming scarce throughout the Midwest, prices were going up.
The Governor of Michigan during the 1885 Saginaw Valley strike was Russell Alger, a wealthy lumberman with many mills in northern Michigan. As violence and destruction increased in Bay City, he wasted no time in calling in State Troops from Flint, Port Huron, Detroit and Alpena to save the mills and return peace.
The strikes continued on through summer, dying down in August. In September, Public Act 137 went into effect, and ten-hours was, by law, a workday.
Source : Rachel Clark, "Ten-Hour Work Day", Seeking Michigan, September 16, 2014.