When:
2018-07-21T00:00:00-04:00
2018-07-22T00:00:00-04:00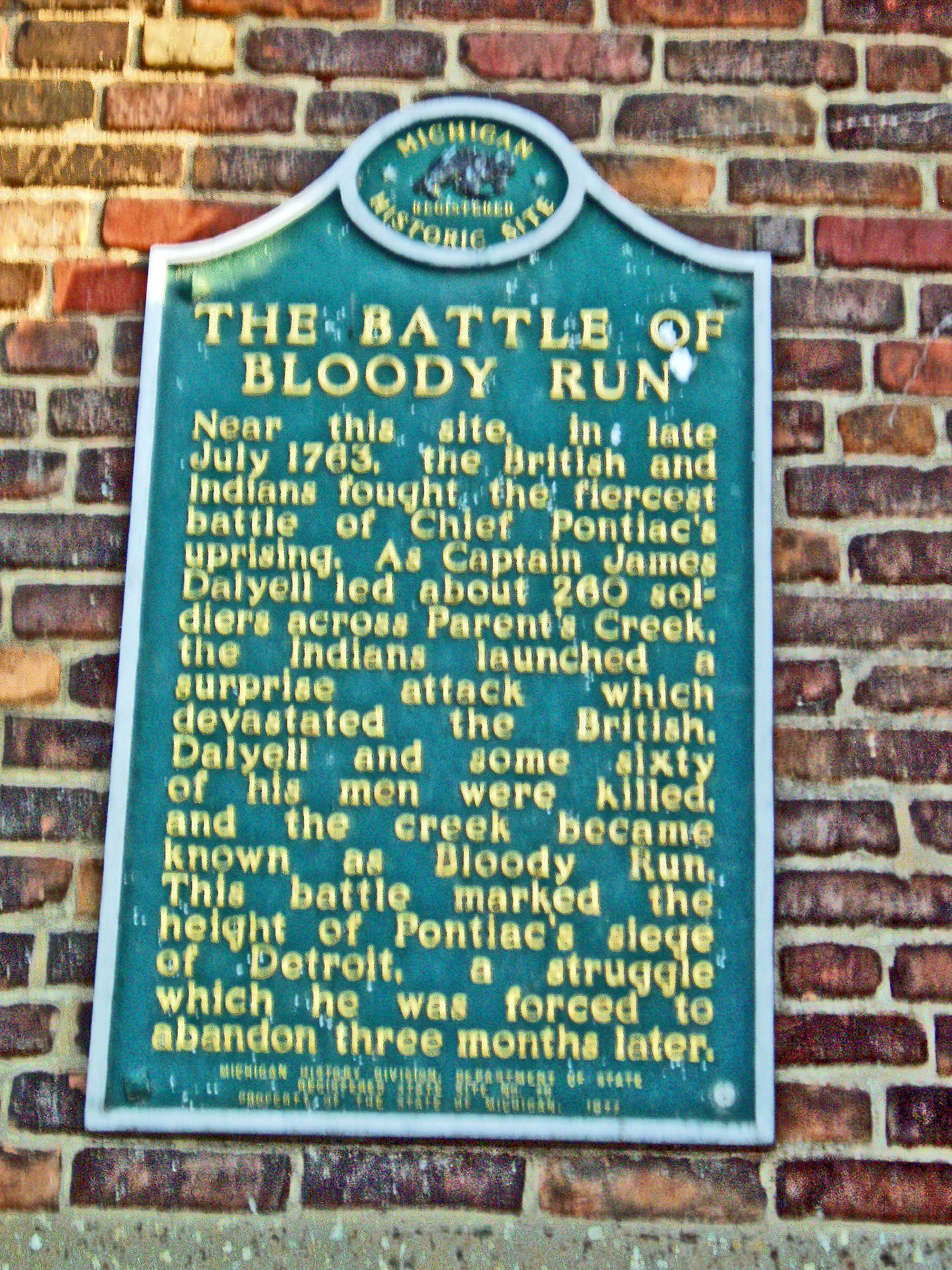 In June, 1763, in an attempt to lift the siege of Detroit by Chief Pontiac and his Indian allies, Captain James Dalyell sailed up the Detroit River to Fort Detroit. The Indians lacked naval vessels to block water access to the fort.
Once in Detroit, Captain Dalyell decided to attack an Indian encampment about two miles north of the fort in what is now Elmwood Cemetery — close to the present day intersection of East Jefferson and Mt. Elliott. Under cover of darkness on the morning of July 21, 1763, Captain Dalyell led 247 men to attack Pontiac's forces.
However, Pontiac had been alerted, perhaps by French settlers allied with the Indians. When the British came off a small bridge spanning Parent Creek , they were surrounded and attacked by Indians.
It was a one-sided massacre. Captain Dalyell and quite a few of the British were killed. Indeed, there was so much carnage that Parent Creek was said to have become red from all the British blood that flowed into it; hence the name—Battle of Bloody Run.
I have seen publications that say as few as 60 British soldier made it back to Fort Detroit after the carnage, but other reports suggest as few as 19 British troops were killed. The British recognized this was a major defeat with a substantial loss of British troops. Pontiac continued his siege of Fort Detroit throughout the summer and fall of 1763.
1812 Map Showing Location of Bloody Bridge/Bloody Run North East of Fort Detroit, Provided the Great Lakes Maritime Institute
Source : Military Detroit website