When:
2018-07-11T00:00:00-04:00
2018-07-12T00:00:00-04:00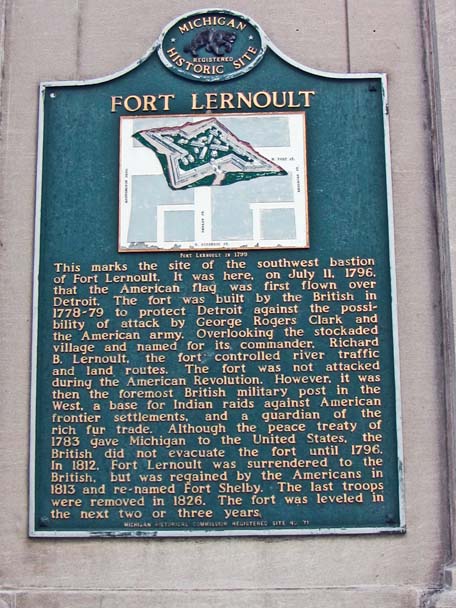 On July 11, 1796, an advanced detachment of a regiment under the command of Colonel John Francis Hamtramck reaches Detroit. At noon, the British surrendered to Captain Moses Porter, the Union Jack came down, and the flag of the United States was raised over Detroit for the first time. Under provisions of the Jay Treaty of 1794, the British had agreed to give up control of Michigan and other parts of the Northwest Territory they had occupied since the conclusion of the Revlutionary War.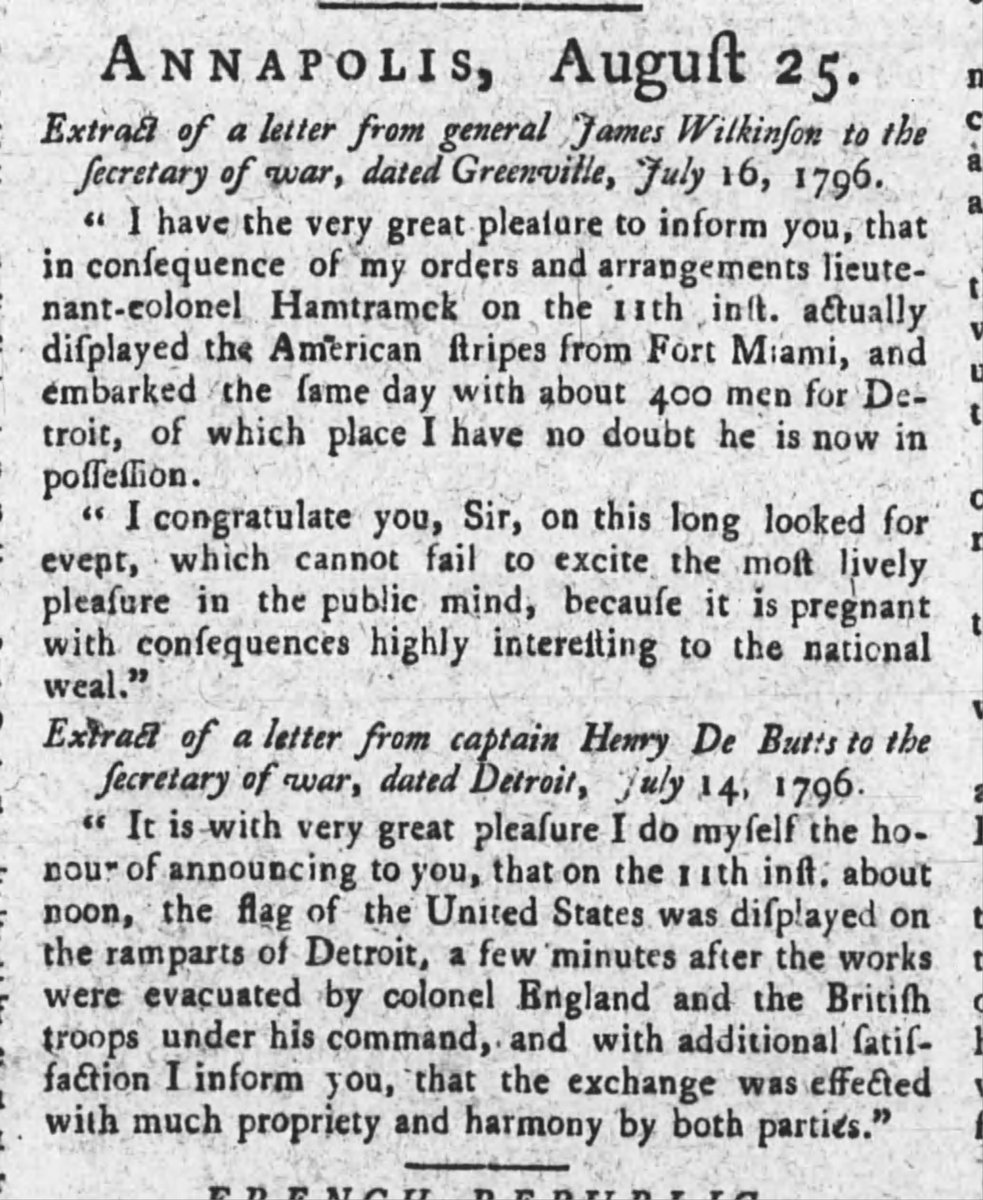 Congratulations to Michigan's Past for spotting this source in the Maryland Gazette, August 25, 1796.
Sources :
Michigan Historic Marker
Maryland Gazette, August 25, 1796.
Detroit Historical Society Facebook page and Detroit Almanac
Fort Lernoult Historical Market and related article courtesy of Military Detroit