When:
2018-01-18T00:00:00-05:00
2018-01-19T00:00:00-05:00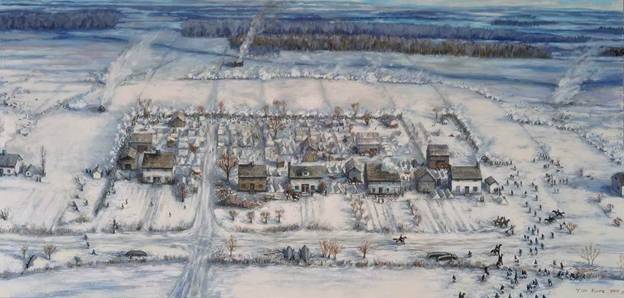 On January 18, 1813 the Americans forced the retreat of the British and their Native American allies from Frenchtown, which they had earlier occupied, in a relatively minor skirmish.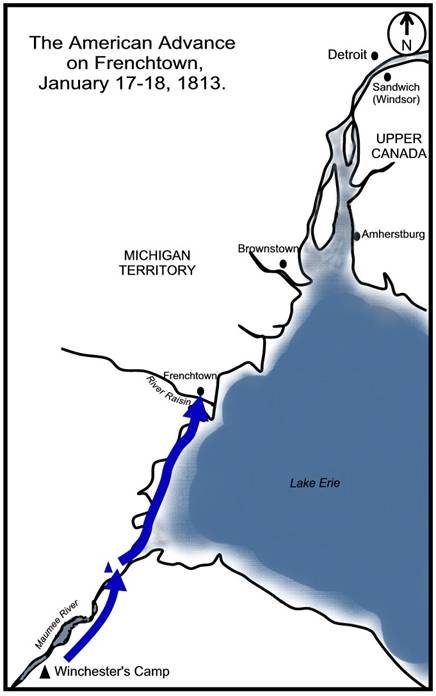 The movement was part of a larger United States plan to advance north and retake Fort Detroit, following its loss in the Siege of Detroit the previous summer.
Unfortunately, American Brigadier-General Winchester had ignored General Henry Harrison's orders to remain on the Maumee until he arrived with reinforcements.   That decision would prove disastrous on January 22nd, when the British with major reinforcements from Amherstberg counterattacked.
Sources:
The American Attack at Frenchtown on the River Raisin, January 18, 1813. Robert Henderson, The War of 1812 website.
Grace Carey,  General Winchester 1813, Michigan Tech's SS3505 Military History of the United States, October 6, 2015.