When:
2018-10-29T00:00:00-04:00
2018-10-30T00:00:00-04:00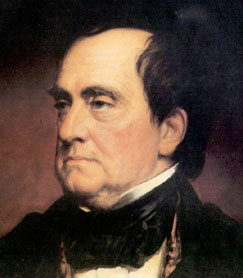 Lewis Cass is appointed territorial governor. A native of New Hampshire, who later moved to Ohio, Cass was rewarded for earlier service in the War of 1812, when President James Madison appointed him governor of the Michigan Territory. Cass spent eighteen years as governor before he went to Washington, DC to serve as President Andrew Jackson's secretary of war.
Source : Historical Society of Michigan
For more information, see Lewis Cass biography
For more information about Lewis Cass, see Bill Loomis, "Lewis Cass, the titan of Michigan's early years", Detroit Free Press, June 28, 2014.