When:
2018-08-27T00:00:00-04:00
2018-08-28T00:00:00-04:00
On August 27, 1818, the Walk-in-the-Water, the first steamboat on the Upper Great Lakes, arrived in Detroit. She was owned by the Lake Erie Steamboat Company and ran between Buffalo and Detroit, with additional stops in Cleveland and Erie, PA.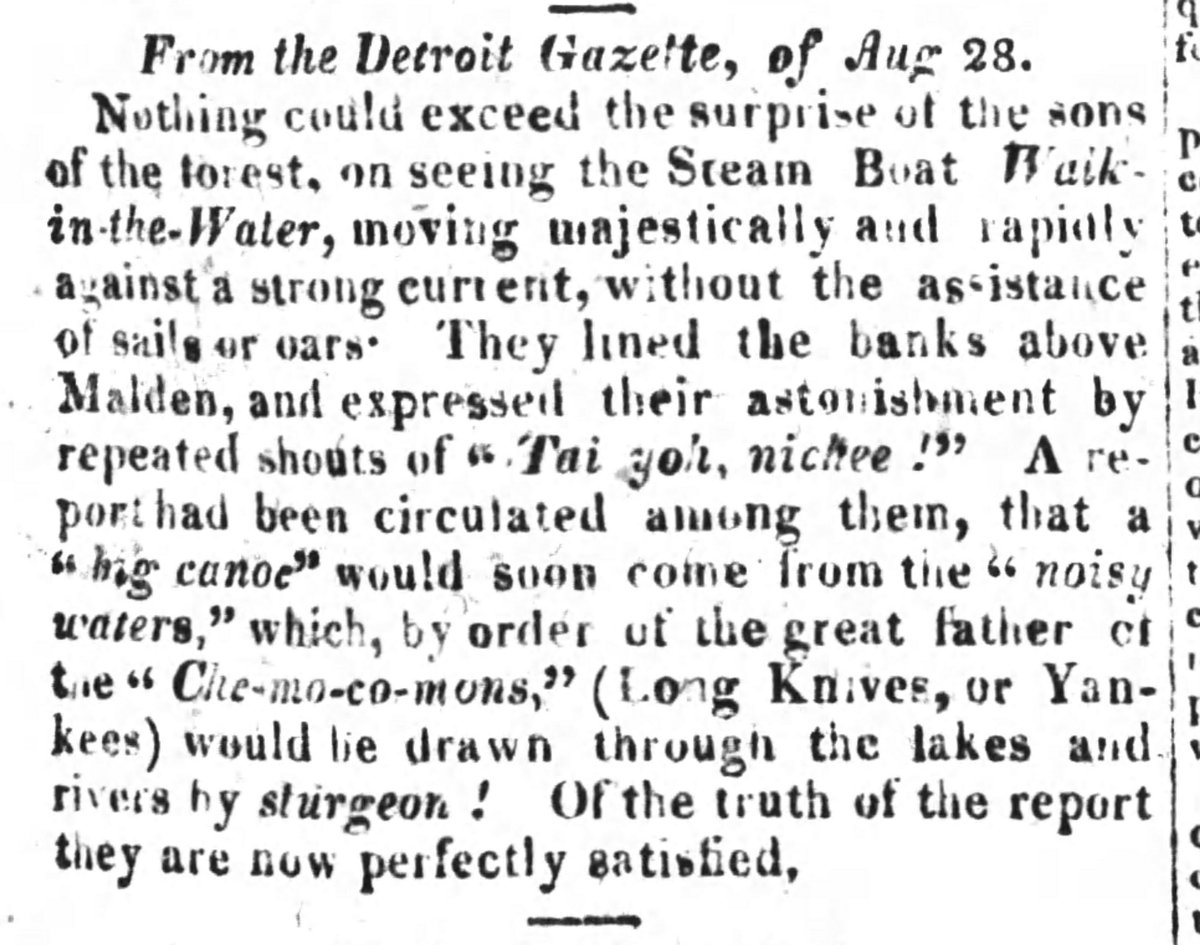 A report from the Detroit Gazette, August 28, found in the North Carolina Star newspaper (reposted from Michigan's Past)
As she passed Amherstberg (the location of Fort Malden), the Canadian shore was thronged with bug-eyed Indians amazed by the smoke-belching monster that moved against the current without the aid of sails. Cracker barrel wits solemnly assured them that the vessel was being towed by a school of trained sturgeons, an explanation willingly accepted.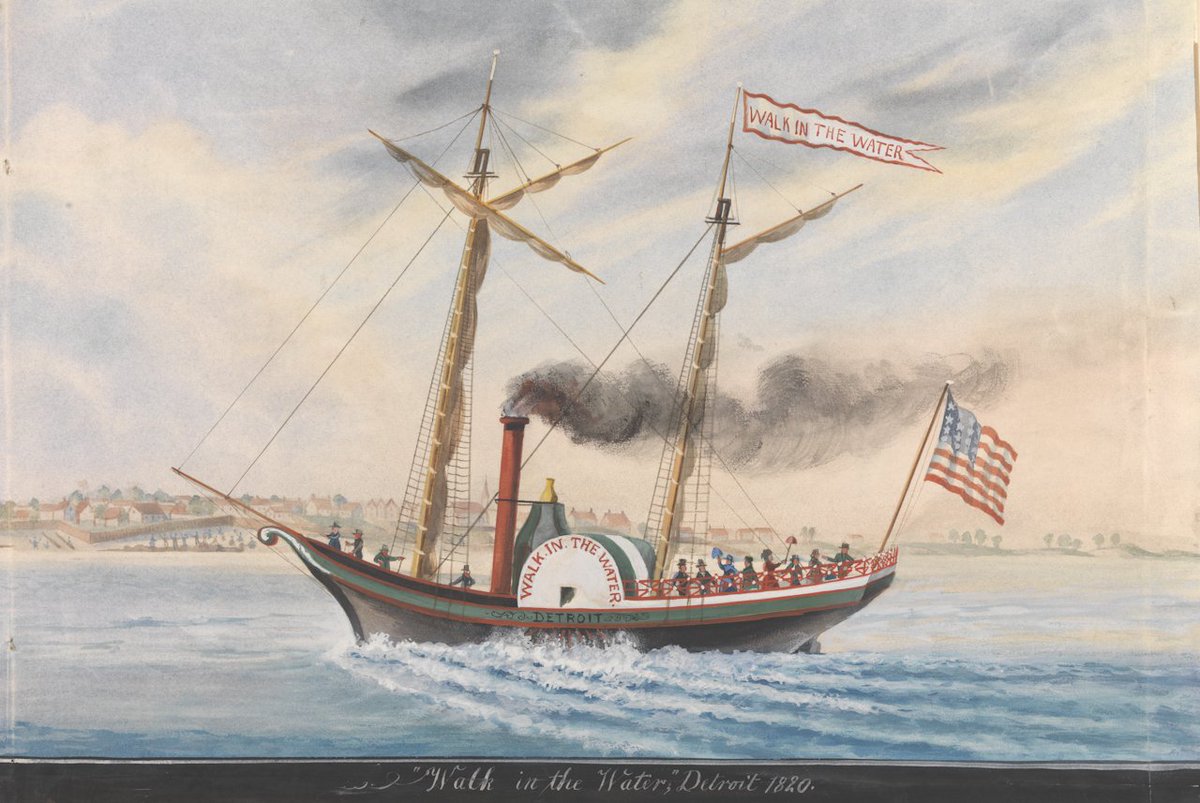 A painting of the Walk-in-the-Water from the National Maritime Museum, Greenwich, London.
Lacking a whistle, the Walk-in-the-Water signaled her approach to Detroit by firing a small four-pound cannon carried on her forward deck. Everyone in town turned out to greet her as she headed into her berth
Sources :
Michigan Historical Society
All Our Yesterdays: A Brief History of Detroit by Frank Bury Woodford, Arthur M. Woodford, pp.130-131.