When:
September 22, 2023
all-day
2023-09-22T00:00:00-04:00
2023-09-23T00:00:00-04:00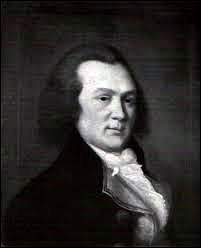 John Johnston was a local fur trader, born in Ireland in 1762. He was one of the Sault Ste. Marie's first permanent white settlers. His connections with "the old county" are among the nobility. He immigrated to the New World in 1792 at the age of 30. Mr. Johnston's education and interaction with polished society, in early life, have given him many very striking advantages over the inhabitants of those distant regions, and indeed fit him to shine anywhere; whilst the genuine Irish hospitality of his heart, has made his house a place of most agreeable resort to travelers. In his person, Mr. Johnston is neat; in his manners, affable and polite; in conversation, intelligent. His language is always that of thought, and often strikingly graphic.
After investigating several career possibilities, Johnston chose to go into the fur trade. Johnston began his new career at La Pointe, near present-day Ashland, Wisconsin. The first winter, he was deserted by his Voyageurs. Despite his difficulties, he helped Mamongazeda, "(Have Very) Big Foot", father of the local Ojibway chief Waubojeeg "White Fisher" (c. 1747-1793), who had been swindled and left destitute by nearby traders. As a result, Johnston became friend with the chief and learned to speak Ojibway. Johnston also met the chief's daughter Ozhahguscodaywayquay (1772-1843), "Woman of the Glade". On Johnston's request for her hand in marriage, Waubojeeg replied: "White Man, I have noticed your behavior, it has been correct; but, White Man, your color is deceitful. Of you, may I expect better things? You say you are going to Montrèal; go, and if you return I shall be satisfied of your sincerity and will give you my daughter". She became his wife the following year when he returned from Montrèal. They had eight children, most of whom were American by the timing of their births in that city. They educated them in English, Ojibway and French. Johnston had a large library filled with English classical authors, including poets, which his children used for their literary education. Johnston established his permanent trading post at Sault Ste. Marie, on the southern shore of the St. Mary's River in 1793. He remained an independent fur trader and became quite successful.
During the War of 1812, being a loyal British subject, Johnston joined a small British force and took part in the capture of Mackinac Island by the British on July 17, 1812. Two years later in 1814, Johnston led a force to the defense of Mackinac Island. The British successfully defended Mackinac Island. Johnston returned to the Sault to find his property had been attacked. While he was away, an American force had sailed up the St. Mary's River, burned Fort St. Joseph, the Northwest Company post at the Canadian Sault, and ransacked and burned Johnston's trading post on the American side.
Following the war, the boundary line was confirmed, and Johnston's property was indisputably in the United States. Not having the funds to relocate, Johnston remained on the American side of the river, but never became a citizen. He continued his fur trading with the local Ojibway.
Because of this financial distress, Johnston traveled overseas in 1819-20 to sell his family estate, Craige, and to pursue his claims for losses from the War of 1812. Despite repeated requests to both the British and American governments, spreading over many years, no claims were ever paid.
Although Johnston's health was failing by the 1820s, he and his family continued to provide warmth and hospitality to all passing dignitaries. In height, Mr. Johnston is about five feet ten inches – and before he was bent by age and infirmity, his figures were doubtless fine. His hair is of the true Scotch yellow, intermixed with grey. His forehead, though retreating, is high and full, especially about the brows. His eyes are dark, small, and penetrating, and full of intelligent expression.
Johnston died September 22, 1828, a few days after returning home ill from a trip to New York.
His home is available for tours.
Source : Sault Ste. Marie River of History Museum website