When:
2023-01-27T00:00:00-05:00
2023-01-28T00:00:00-05:00
On January 27, 1859, Jesse Eugene Tenney became Michigan's state librarian. A native of Vermont, the well-travelled Tenney, a lawyer by trade, came to Michigan in 1854. He served as Marshall schools' superintendent prior to being the state's librarian, a gubernatorial-appointed position he held for 10 years.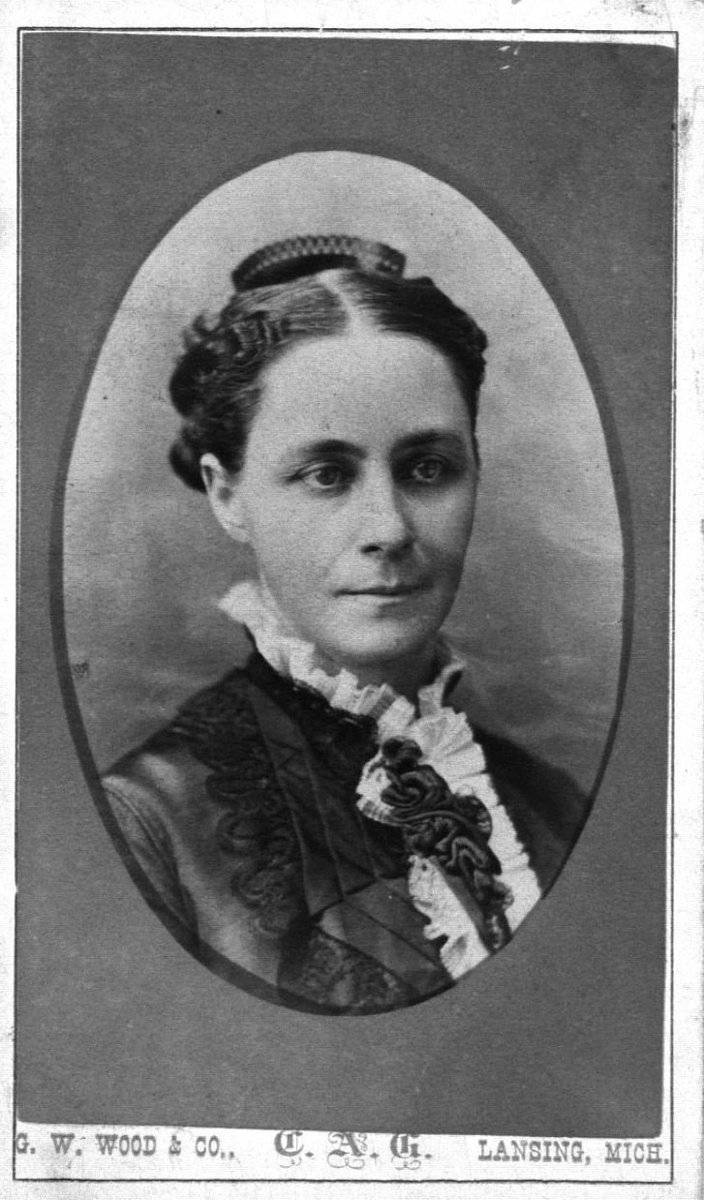 His wife, Harriet Augusta Edgerton Tenney, succeeded him in the post, becoming the first female to head a Michigan State department in 1869.  She had worked with her husband at the library for ten years before applying for the position when he decided to leave.  During this time, she held the fort while he was away giving speeches and other duties.
To land the job, Harriet wrote a letter to the newly elected governor Henry Baldwin.  The letter still survives in the state archives.  She pointed out there was another female librarian in Minnesota. and that people found her satisfactory, as well as mentioning she had already had experience running various operations under her husband.  She would go on to serve 11 consecutive terms under 7 different governors for the next 22 year.
Later in life, Jesse Tenney served as acting Lansing Mayor, Lansing recorder's court judge and state Board of Education member.
Sources:
Jim Schultz, Library of Michigan, The Marshall Statesman
Jim Schultz, Library of Michigan, The Civil  War Era
Jim Schultz, Library of Michigan, 1869-1893: Approaching the Twentieth Century
Dennis Burck, "History panel focuses on women in the Capitol building", City Pulse, March 27, 2019.