When:
2018-05-11T00:00:00-04:00
2018-05-12T00:00:00-04:00
What if the young farmer Henry Ford had been killed in this accident in 1883? Would he have been able to develop the Model T later on?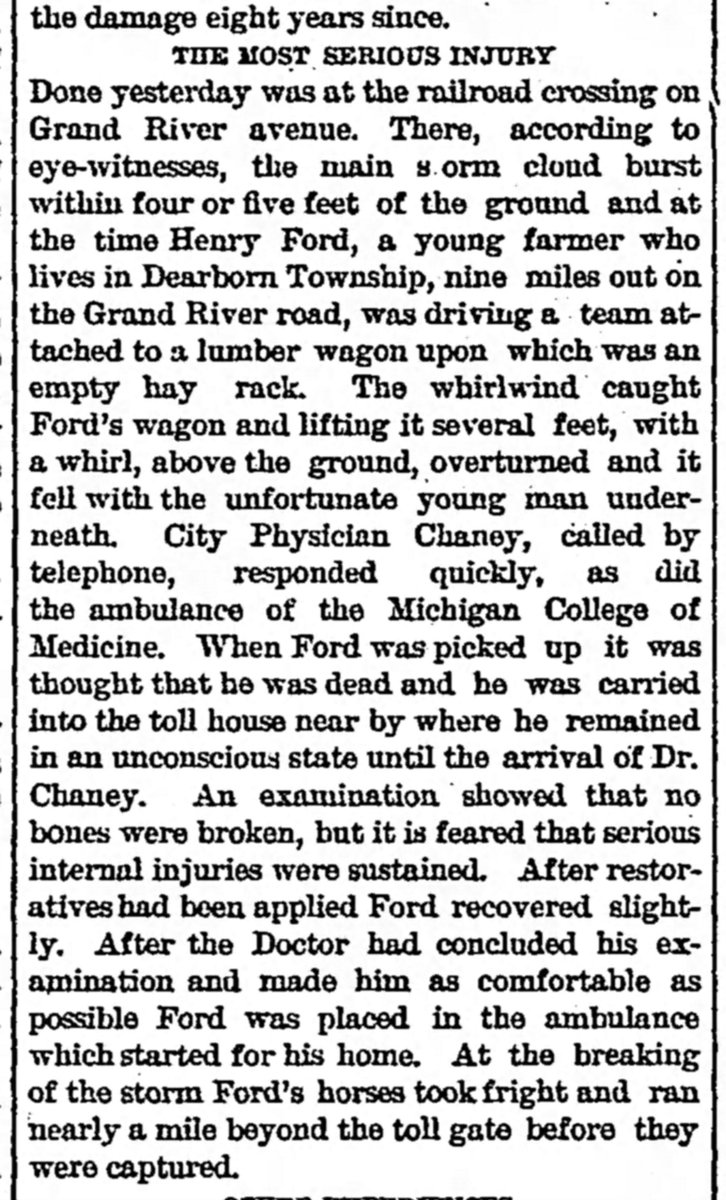 Sources :
A BIG BLOW.: A Severe Storm Breaks at the Railroad Crossing on Grand River Road. HENRY FORD SERIOUSLY HURT AND HIS HORSES AND WAGON DEMORALIZED. Other Thrilling Experiences and Damages Reported.
Detroit Free Press (1858-1922); Detroit, Mich. [Detroit, Mich]11 May 1883: 1
The MSU Libraries provides free access to the historical Detroit Free Press to the MSU community and visitors to the Main Library.
Reposted by Michigan's Past, July 30, 2018.