When:
2022-06-11T00:00:00-04:00
2022-06-12T00:00:00-04:00
Commodore Dewey Day, Lansing, Michigan, June 11, 1900.
Nothing rallies American spirits more than a quick, easy, and decisive military victory. On May 1, 1898, Commodore George Dewey wiped out the Spanish fleet at Manila (in the Philippines). Only seven Americans were wounded.
Painting of Commodore George Perry.
The Battle of Manila Bay courtesy of Wikipedia.
When the Spanish-American War ended, Dewey took an easier victory lap around the United States. In Lansing, and in many other cities, throngs welcomed the naval hero, waving little replicas of Dewey's famous cruiser Olympia carved out of wood, wax, and soap.
Commodore Dewey arrives by train.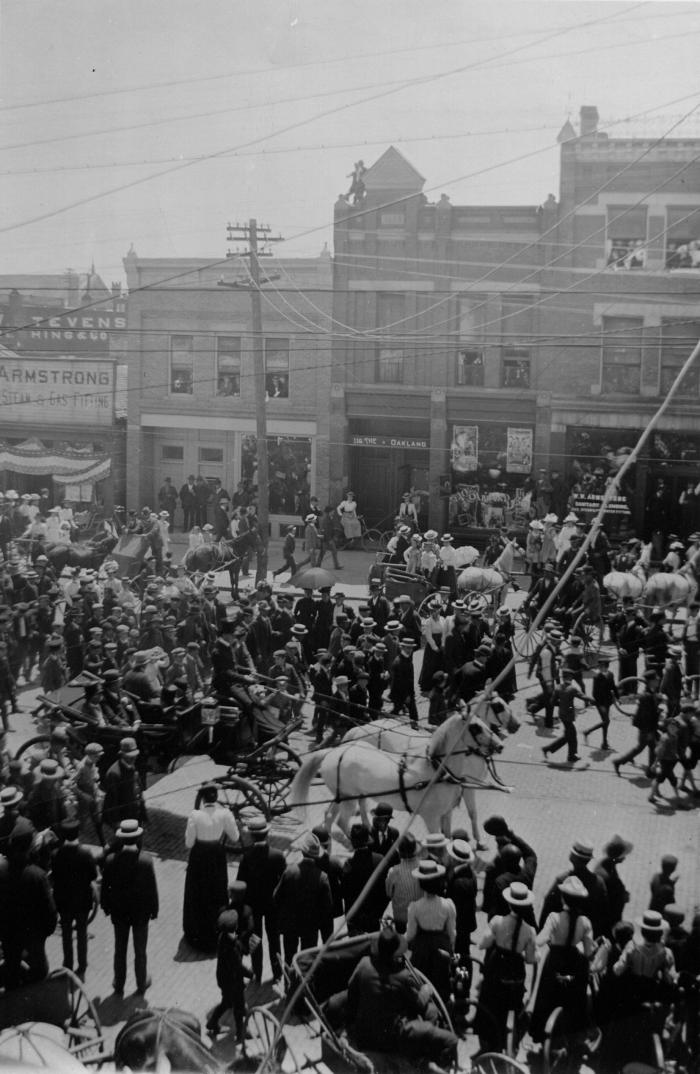 Lansing holds a parade on Michigan Avenue in honor of Admiral Dewey's victory at Manila Bay.  Dewey shares a carriage with Lansing Mayor J. F. Hammill.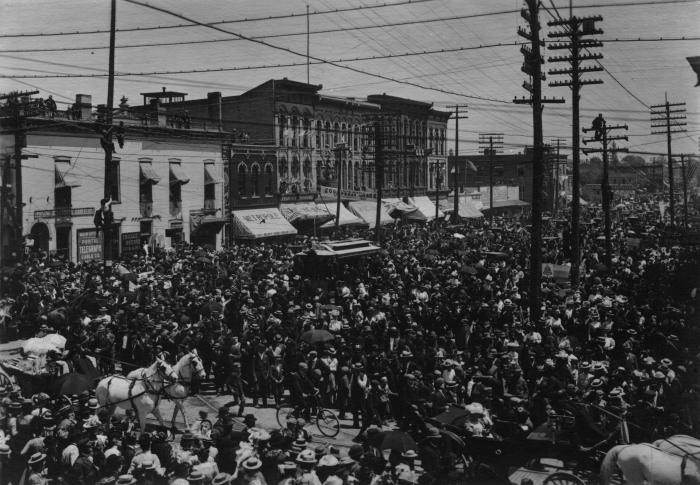 A few excited fans have even climbed up the poles carrying electric lines for a better look.  Looks like there is a streetcar on one of the side streets as well.

Commodore Dewey and Mayor Hamill's wives ride in the second buggy.
Sources:
Pictures from the Making of Modern Michigan.  Many are also archived at the Capital Area District Library.
Text from Lawrence, Consentino, "The Long March : Lansing's Sesquicentennial Parade Forms Up With Its Forerunners", Lansing City Pulse, May 13-19, 2009, p. 21..