When:
2018-06-04T00:00:00-04:00
2018-06-05T00:00:00-04:00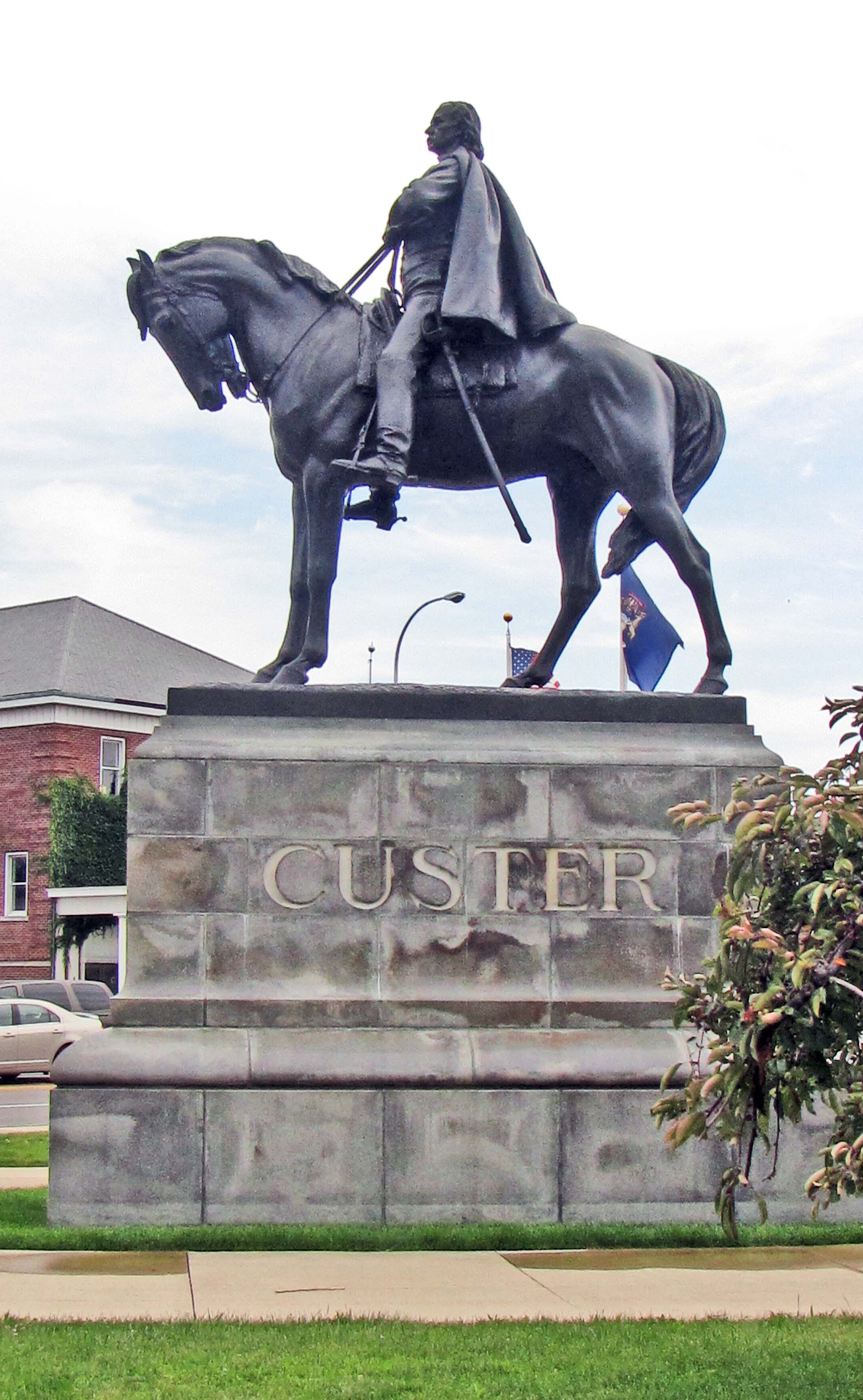 George Armstrong Custer Equestrian Monument, Southwest corner of North Monroe Street and Elm Street, Monroe
Edward C. Potter's sculpture Sighting The Enemy depicts General George Armstrong Custer pulling his horse up before entering battle. Custer is presented at a young age; he was only twenty-three years old when he faced the Confederate cavalry at Gettysburg on July 3, 1863. Potter, educated at Amherst College, Boston Art Museum and in France, was selected because of his reputation for sculpting equestrian statues. Custer's widow, Libbe, was instrumental in his selection. The monument was originally dedicated at Washington and First streets on June 4, 1910 by President William H. Taft, Governor Fred M. Warner and Libbe Custer. Michigan Cavalry Brigade veterans serving on the monument commission included Colonel George C. Briggs, Brevet Brigadier General James H. Kidd and Lieutenant Frederick A. Nims.
For more information visit
George Armstrong Custer, Michigan Historical Marker
George Armstrong Custer Equestrian Monument