When:
2022-08-01T00:00:00-04:00
2022-08-02T00:00:00-04:00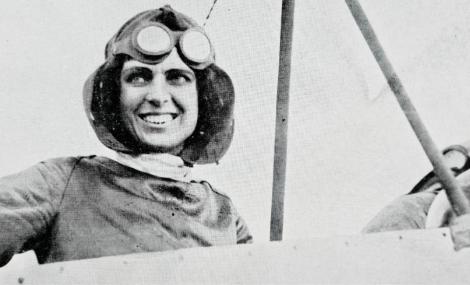 On August 1, 1911, Harriet Quimby of Kinderhook Township, Michigan, became the first licensed female aviator in the United States.
For more information see Henry M. Holden, Her Mentor was an Albatross: the Autobiography of Pioneer Pilot Harriet Quimby, Mt. Freedom, N.J., Black Hawk, 1993. Available to partcipating libraries from MelCat.
Source : Michigan Historical Calendar, courtesy of the Clarke Historical Library at Central Michigan University.