When:
2022-08-01T00:00:00-04:00
2022-08-02T00:00:00-04:00
On Aug. 1, 1928, Acting Detroit Mayor John Nagel was scheduled to speak at the opening day festivities of the Detroit Zoo. As he made his way to the bandstand, he was greeted by a polar bear that had managed to get loose by jumping a moat.
Unfamiliar with polar bears, Nagel attempted to be friendly with the bear, extending his hand to say hello. Trainers intervened and forced the bear back. The zoo's design enabled the encounter because the zoo was designed in a way where animals were put in exhibits that were as close to their nature animals as possible without cages.
The Detroit Zoo featured animals roaming outdoors, separated from the public by moats and walls built of concrete made to look like rocks. Tens of thousands of people lined up that year to see such animals as "Paulina" the elephant and a set of young lion cubs.
Paulina, the elephant, was the day's most "brilliant performer, decked in a harness and a saddle atop her back, giving children rides for a nickel. The animals were placed in quarters designed to resemble their native habitats."
Today, the 125-acre Detroit Zoo in Royal Oak is one of Michigan's largest family attractions, hosting more than 1.5 million visitors a year.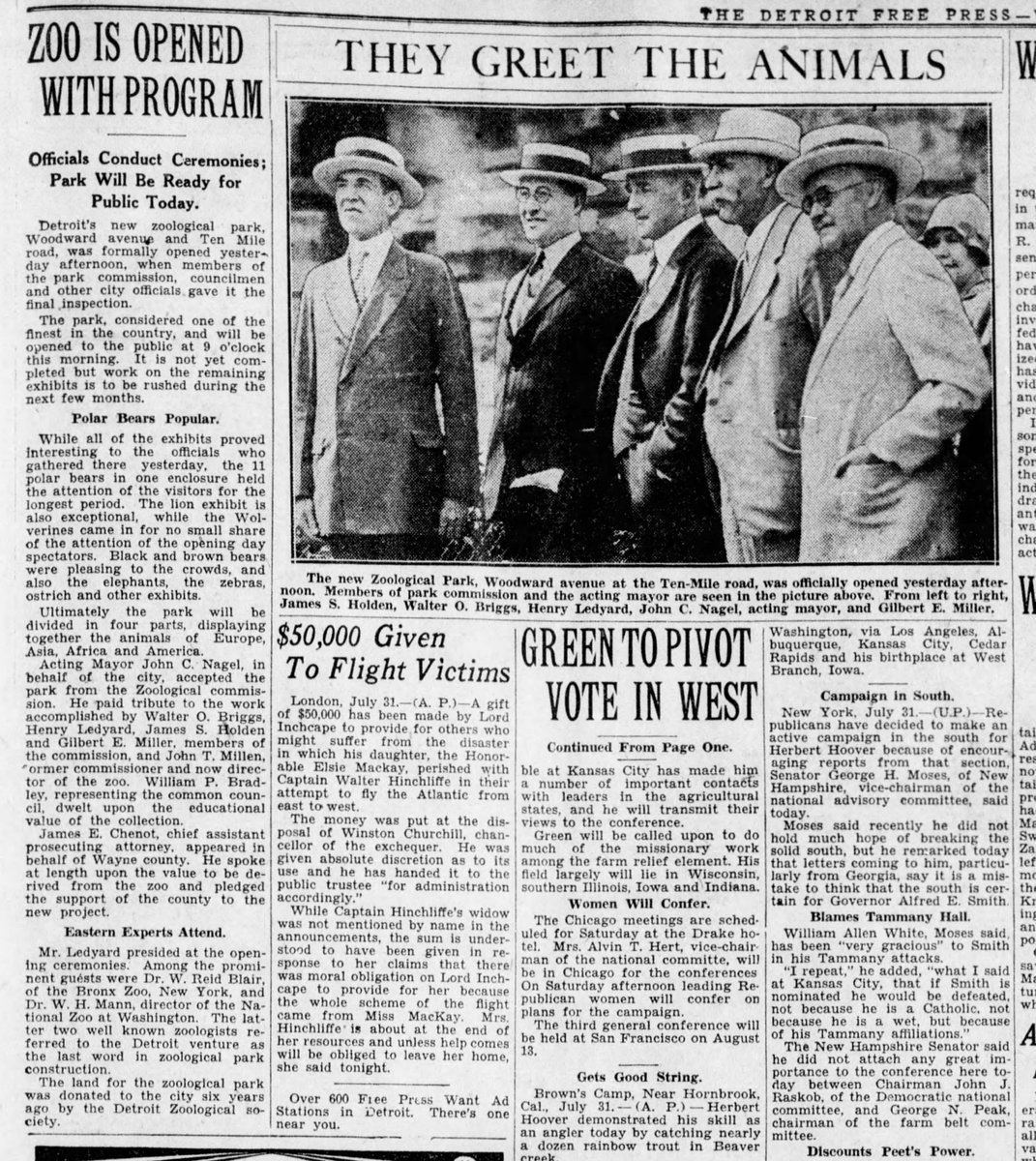 Newspaper article.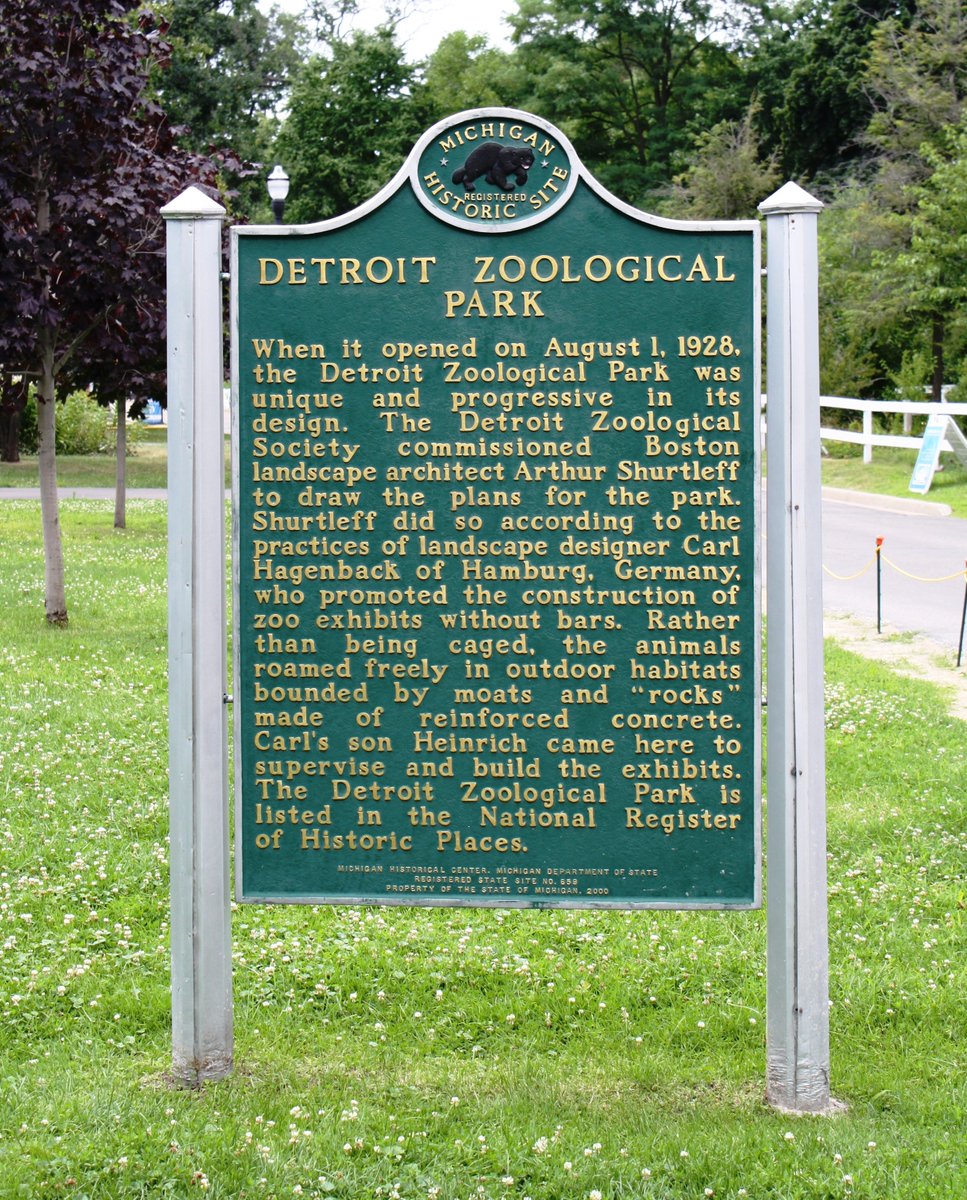 Michigan Historical Marker
Source: Michigan Every Day
Detroit Free Press
For more information about the zoo, see the Detroit Zoological Series on YouTube narrated by Julie Harris:
Keeper of Our Future, Part One and Part Two
"How the Detroit Zoo's first day was almost its last", Detroit News Blog, February 23, 1999.