When:
2018-07-18T00:00:00-04:00
2018-07-19T00:00:00-04:00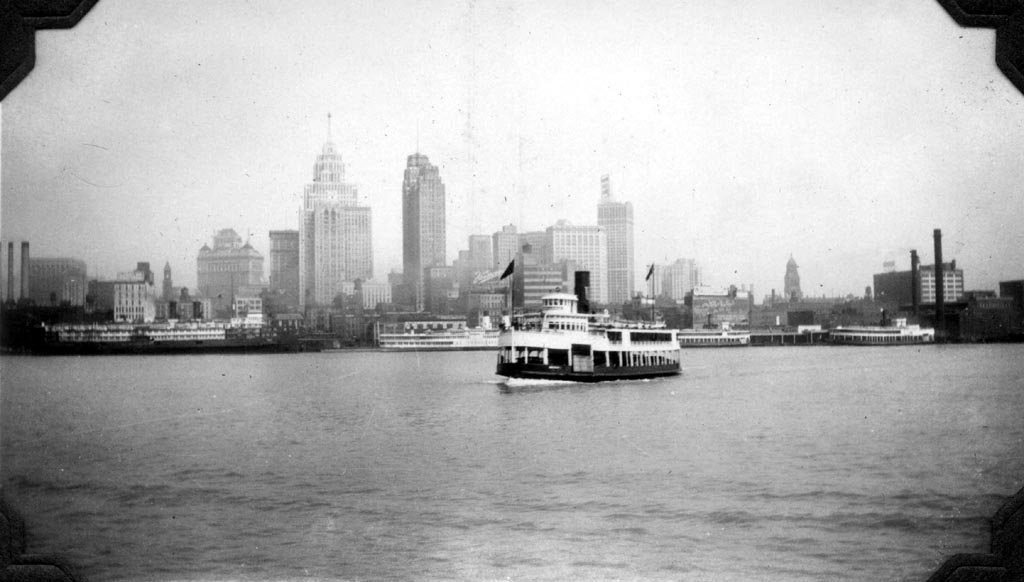 The romantic era of a leisurely ferry ride across the half-mile wide Detroit River between Detroit and Windsor ended when the two ferries, running the route, the La Salle and Cadillac, ceased operations. Mostly due to the opening of the Ambassador Bridge in 1929 and the Detroit-Windsor Tunnel in 1930, ferry operators found it difficult to justify their further existence. An estimated 30,000 passengers, a figure well beyond capacity, crammed themselves onto the ferries on the day's final crossings to be a part of Detroit-Windsor history.
For more information about Detroit-Windsor ferries, see The Ferry Steamers: The Story of the Detroit-Windsor Ferry Boats by William Oxford.
Source : Michigan Historical Calendar, courtesy of the Clarke Historical Library at Central Michigan University.