When:
2023-01-24T00:00:00-05:00
2023-01-25T00:00:00-05:00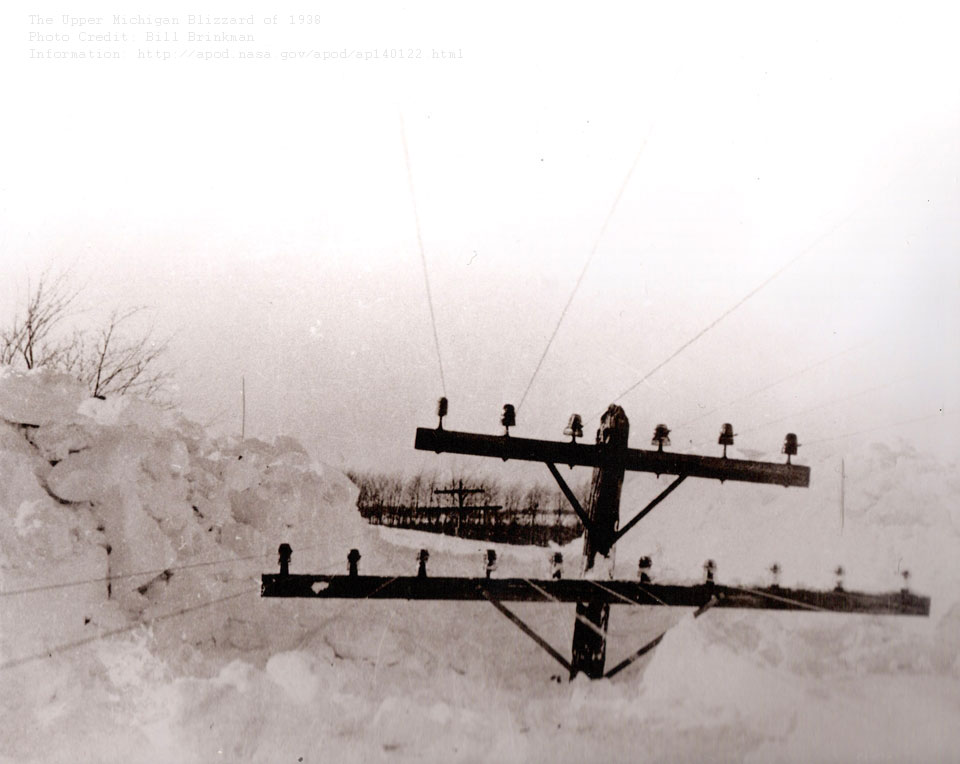 On Jan. 24, 1938, the Upper Peninsula was hit by a colossal winter storm. How deep were the snow drifts? Look at the telephone pole on the left!
Two people died in Ironwood after 32 inches of snow fell as a result of 30 hours of snow and gale-force winds. Students and workers were trapped at their schools and places of employment because of snowdrifts towering as high as 18 feet tall. Students in Ironwood slept on exercise mats in the gym for four days since buses could not operate in drifting snow.
A fire broke out at the Opera House and Masonic Temple in Marquette and traffic ceased in the city for three days.
Sources:
Michigan Every Day
Marquette's Opera House & the 1938 Fire and Blizzard posted in My Marquette by Tyler R. Tichelaar.