When:
2018-06-21T00:00:00-04:00
2018-06-22T00:00:00-04:00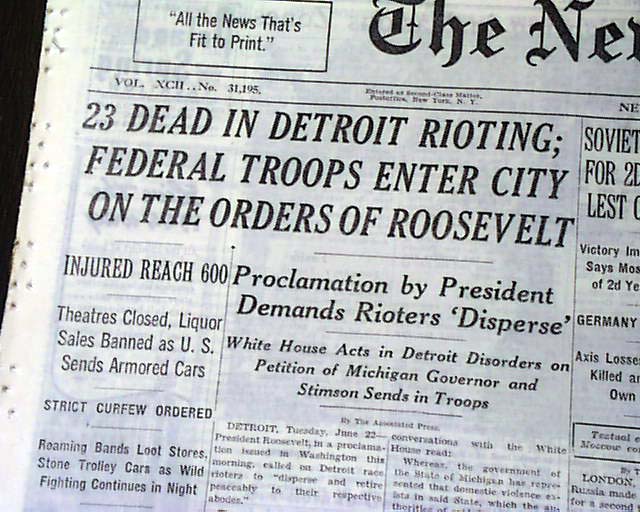 On June 21, 1943, race riots that had started the night before on Belle Isle spread throughout Detroit. The riots ended the next day once Federal troops were brought in to restore order. A total of 34 people were killed, 433 were wounded, and property valued at $2 million was destroyed.
Source : Detroit Historical Society Facebook page