When:
2022-08-14T00:00:00-04:00
2022-08-15T00:00:00-04:00
Detroit News photo.
When it was announced on August 14, 1945 that Japan had surrendered (VJ Day), thousands of people filled Detroit's Cadillac Square to celebrate the end of the Second World War.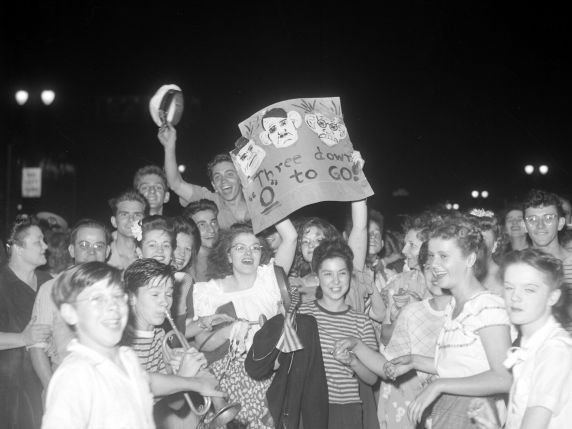 Wayne State University Walter Reuther Library photo.
Detroit was a major production center for vehicles, weapons, and other materials needed for the Allies' war effort. Consequently, it was often referred to as the "Arsenal of Democracy."
For more information, see Alan Clive, State of War: Michigan in World War II, 1979.
Also see Home Front Detroit : The Arsenal for Democracy During World War II.
Michigan Historical Calendar, courtesy of Clarke Historical Library at Central Michigan University.