When:
2022-08-29T00:00:00-04:00
2022-08-30T00:00:00-04:00
The first Michigan team won the the Little League World Series in 1959.
And it was led by a boy some consider the most legendary player in the history of Little League.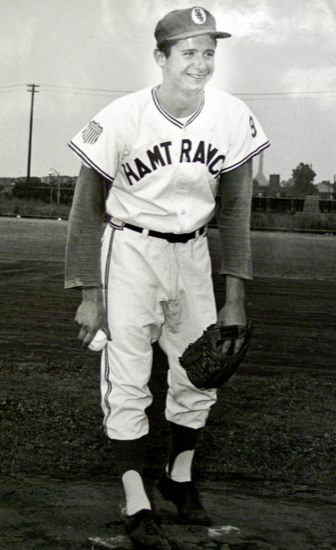 It was on August 29, 1959 when Hamtramck and star pitcher Art "Pinky" Deras pitched that championship game, a 12-0 shutout. In all, Hamtramck won 13 straight games in their journey. The mostly Polish-American community of Hamtramck went wild. Their native sons were Little League National Champions.
According to the National Polish-American Sports Hall of Fame, in the 72 year history of Little League Baseball more than 40 million boys ages 11 and 12 have played the sport, including Major League Hall of Famers Carl Yastrzemski, Tom Seaver and Nolan Ryan, among other future Major League players.
And then there was Art "Pinky" Deras — without a doubt, the greatest player to play in the Little League World series when he led the Hamtramck, Michigan team to the national championship in the l959 in Williamsport, Pennsylvania.
His 1959 statistics include an 18-0 pitching record and 10 no-hitters. In 108 innings the big right-hander struck out 298 batters and only 26 outs came in the field. He walked only 10 batters. At the plate, Pinky compiled a .641 batting average with 33 home runs and 112 runs batted in. His pitches, thrown from distance of 46 feet, were clocked at 71 miles per hour – the equivalent of a 100 mph major league fastball. Pinky's bat speed was timed at 105 mph, pretty close to Mickey Mantle's 115 mph.
Hamtramck reached the Little League World Series by winning 10 games in a row, nine by shutouts. In the first game of the finals in Williamsport, Deras tossed a one-hitter to defeat San Juan, Puerto Rico 5-0. In the game he extended his personal string of scoreless innings to 69, while striking out 17 and maintaining his season average of 2.8 strikeouts per inning.
Hamtramck then defeated Oahu, Hawaii 7-1 behind a Deras grand-slam homerun to reach the final game. Deras then won the championship game by blanking West Auburn (Calif.) 12-0, giving up only three hits and running his scoreless streak to 75 innings. He hit 13 home runs in 13 tournament games.
Chrysler Corporation flew the l4-player hand-picked team and the coaches to Los Angeles for an appearance on the Lawrence Welk national television show. Welk's popular musical show was sponsored by the Dodge Division of Chrysler – a natural since the cars were built at the Dodge Main Plant in Hamtramck. The boys also visited Disneyland and were introduced to the crowd at a Los Angeles Dodgers game
In 1999 to celebrate the 40th anniversary of Hamtramck's national championship, the team received the National Polish-American Sports Hall of Fame "Special Recognition Award." Eight of the 11 living members of the team attended the annual Induction Banquet.
Only two years after winning the Little League World Series, Hamtramck – again led by pitcher-hitter Art "Pinky" Deras – captured the World Pony League baseball title for 13- and 14-year-olds. The Hamtramck youth baseball program became the first to win both championships. Since then only Marietta, Georgia has duplicated the fete.
Deras played for a number of years in the minors, but never made it to the major league.  A star in high school, he was offered a spot on the Michigan State University football team by Duffy Daughtery but passed because his family need the money a major league contract offered.
Later in life he served in Vietnam and as a police officer.
Sources:
1959 Hamtramck Little League : Inducted to the Michigan Sports Hall of Fame in  2017.
Ian Perratta, "A baseball legend's tale is now ready to be told", Hamtramck Review, 2010.
Ted Kulfan, "'Pinky' Deras: The greatest Little Leaguer there
ever was", Detroit News, August 21, 2010.
Art "Pinky" Deras, National Polish American Sports Hall of Fame entry.
Brendan Savage, "The legend of the only Michigan team to win the Little League World Series", MLive, August 10, 2017.
August 3, 2011 for unveiling of sign honoring Pinky Deras and the Hamtramck 1959 Little League and 1961 Pony League World Champs