When:
2018-01-10T00:00:00-05:00
2018-01-11T00:00:00-05:00
William Clay Ford took control of the Detroit Lions on January 10, 1964.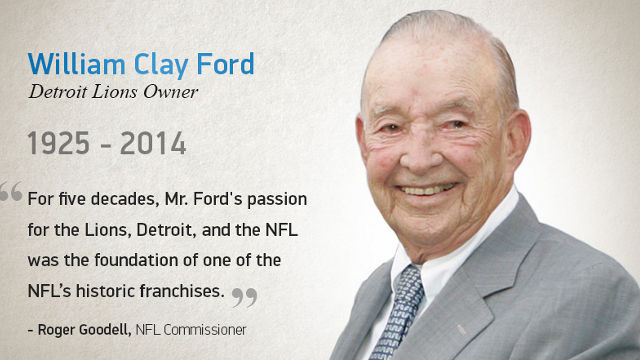 Ford, one of Henry Ford's grandchildren, paid $4.5 million for the football team on what turned out to be the same day President John F. Kennedy was assassinated.
Though Detroit had been home to three previous football teams — the Heralds, the Panthers and the Wolverines — the Lions didn't arrive on the scene until 1934, when a group of investors, headed by a radio bigwig, bought the Portsmouth, Ohio, team for $7,952.08 and relocated it to the Motor City.
Today, the Lions are worth $900 million, according to Forbes.
Sources :
Historical Society of Michigan
Zlati Meyer, "This week in Michigan history: William Clay Ford takes over the Lions", Detroit Free Press, January 5, 2014.