When:
September 21, 2023
all-day
2023-09-21T00:00:00-04:00
2023-09-22T00:00:00-04:00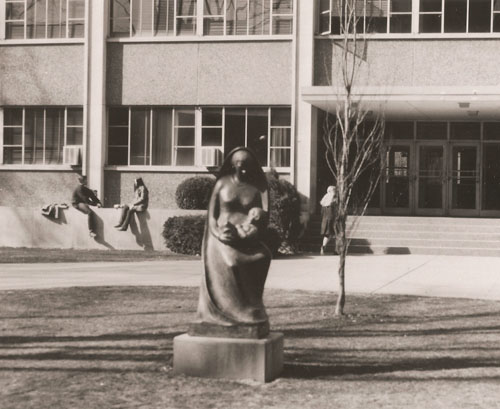 In the summer of 1968, the Special Projects students of the University of Detroit met and discussed the need for the University to become more relevant to black students. These discussions led to the decision by students that a symbolic representation of their presence would be a first step. Thus, the idea for a statue of the Black Madonna and Child was conceived. The Special Projects students raised funds, found a sculptor and went through the laborious mechanics that, of necessity, accompany such a project.
The Statue of the Black Madonna and Child stands today symbolic of the depth of the commitment, the relentlessness of the students' efforts and the determination to hold steadfast to their beliefs.
For more information, see The History of Black Madonna and Child at UDM