When:
2018-01-01T00:00:00-05:00
2018-01-02T00:00:00-05:00
Verne Troyer (born January 1, 1969; died April 21, 2018) was an American actor, stunt actor and comedian. He was notable for his height of 2 ft 8 in (0.81 m), the result of cartilage–hair hypoplasia dwarfism, making him one of the shortest men in the world. He was best known for playing Mini-Me in the Austin Powers series of comedy films.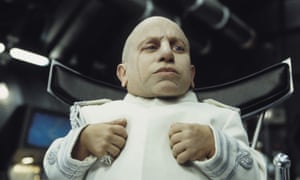 Troyer also made appearances in films such as "The Imaginarium of Doctor Parnassus," "Fear And Loathing In Las Vegas" and "Men In Black." He finished fourth on "Celebrity Big Brother" in 2009.
Although born in Sturgis, Michigan, he attended elementary, middle, and high school in Centreville, Michigan.  Troyer was a football manager while in high school.
Source : Verne Troyer wikipedia entry