When:
2022-08-05T00:00:00-04:00
2022-08-06T00:00:00-04:00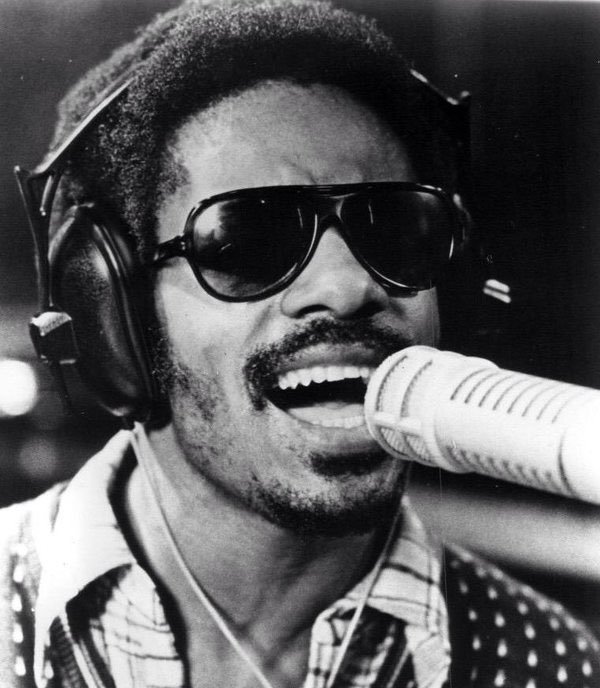 On August 5, 1975 Stevie Wonder signed an incredible record deal with Motown, stepping back from the brink of retirement to ink the most lucrative contract up to that time — 7-year, 7 record deal for $37 million dollars. The money was incredible, but his right to call the shots about what would be released was phenomenal.
The rest of the story from Rolling Stone:
Wonder had been under contract to Gordy's label since he was just 11 years old. Now a self-assured adult with a steady string of hits stretching back a decade, a "quarter life crisis" malaise began to take hold. The superstar began to openly discuss quitting the music industry altogether and moving to Ghana, where he believed his ancestral lineage could be traced. There, he planned to devote his considerable energy to assisting handicapped children and other humanitarian causes. Brightly colored dashiki tunics replaced his standard Motown-issue mod suits, an outward expression of the changes he felt within.
During a press conference in Los Angeles the following March, he tentatively announced a final concert tour slated for the end of 1975 – when his recording contract was set to expire – with all proceeds earmarked for Ghanaian charities.  "I've heard of great needs in that part of the world, the African countries," he told the Associated Press. "I believe that you have to give unselfishly. … You can sing about things and talk about things, but if your actions don't speak louder than your words, you're nothing." The words were admirable, but some took the cynical view that this dramatic farewell tour was merely a ploy to put pressure on Motown when renegotiating his new contract.
He hardly needed the leverage. Gordy's empire had taken a beating in first half of the decade due to changing musical tastes and economic depression. Knowing that he stood to lose his most consistent seller to a life of philanthropy – or lucrative offers from rivals at Epic and Arista Records – the label chief was prepared to move mountains of cash.
Wonder sent high-powered lawyer Johanan Vigoda to discuss his lengthy list of stipulations with new Motown president Ewart Abner, and board chairman Gordy, who described the negotiations in his memoirs as "the most grueling and nerve-racking we ever had." When the dust cleared and the papers were signed, Wonder had a seven-year contract that promised him a $13 million advance (with the opportunity to net up to $37 million if he delivered more than his album-per-year minimum), 20 percent royalties, and control of his publishing. At the time, it was the biggest deal that had ever been done in the music industry. Time magazine noted that it was more than Elton John and Neil Diamond's contracts combined.
"In those days $13 million was a lot of money," Gordy wailed in the 1997 Classic Albums: Songs in the Key of Life documentary. "I'd heard that was an unprecedented deal, the most that had ever been paid. But I had to do it, because there was no way I was going to lose Stevie. … I was shaking in my boots!"
In addition to the financial windfall, the contract also offered Wonder the creative freedom to work anywhere he wanted, with any artist he desired, and veto power over any potential singles. A forthcoming triple-disc greatest hits package was canceled at the artist's insistence, with all 200,000 copies sent to the incinerator. Most remarkably, Wonder's permission was now required if Motown was ever to be sold in the future. The Beatles, Elvis Presley, Frank Sinatra: None of them wielded that much influence on their own label. The deal was the ultimate testament to Wonder's status as Motown's supreme talent.
The contract did a lot for Wonder, but Motown had done a lot for him. The imprint was a shining African-American success story.
"I'm staying at Motown, because it is the only viable surviving black-owned company in the record industry," he said in a statement announcing the deal. "Motown represents hopes and opportunity for new as well as established black performers and producers. If it were not for Motown, any of us just wouldn't have had the shot we've had at success and fulfillment. It is vital that people in our business – particularly the black creative community, including artists, writers and producers – make sure that Motown stays emotionally stable, spiritually strong and economically healthy."
With the technicalities in place, Wonder immersed himself in a new project – his 18th album since 1962 — Songs In the Key of Life.   More than 200 songs – in various states of development — were recorded before the new album was released in 1976.
Although everyone probably has their favorite song from this opus, mine is
"Isn't She Lovely" which opens side three with its simple, but ridiculously catching celebration of the birth of Wonder's daughter Aisha. It is impossible not to smile when listening to Wonder's vocal or his chromatic harmonica. The song's simple structure underlies the complexity of the arrangement, its jazz chords, and its stellar performances by Wonder and keyboardist Phillinganes.
"Isn't She Lovely" is a fixture at weddings, sweet sixteens, and baby namings.  Surprisingly, it was never released as a single. Wonder refused to cut the six-minute song despite its repeated choruses (not to mention the sound of Aisha being bathed). The resulting song was too long for a single, but it still became the best known song from Songs In The Key Of Life.
Sources:
Jordan Runtaug, "Inside Stevie Wonder's Epic Magnum Opus 'Songs in the Key of Life'", Rolling Stone, September 28, 2016.
Scott Freiman, "Forty (!) Years Later, "Songs In The Key of Life" Is As Fresh As Ever", CultureSonar, September 29, 2016.