When:
2021-12-01T00:00:00-05:00
2021-12-02T00:00:00-05:00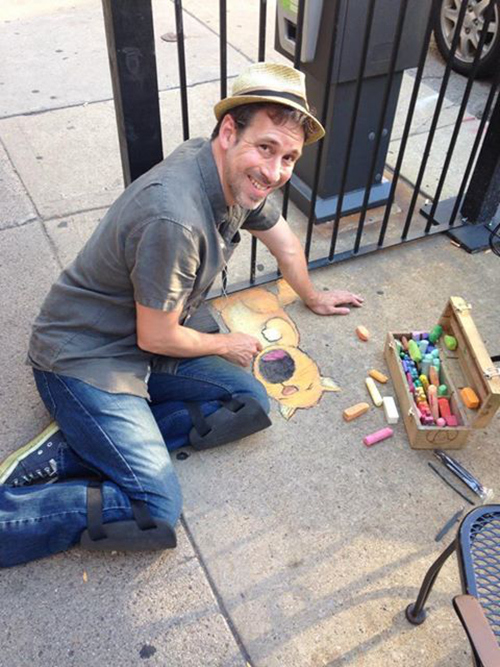 David Zinn is an Ann Arbor artist known for his temporary street art composed entirely of chalk, charcoal and found objects that is entirely improvised on location. Most of these drawings (most notably "Sluggo") have appeared on sidewalks in Ann Arbor and elsewhere in Michigan, but some have surfaced as far away as subway platforms in Manhattan and construction debris in the Sonoran Desert. Zinn's chalk work began in 2001 as an excuse to linger outdoors and pursue his inner-child, but has since achieved global notoriety.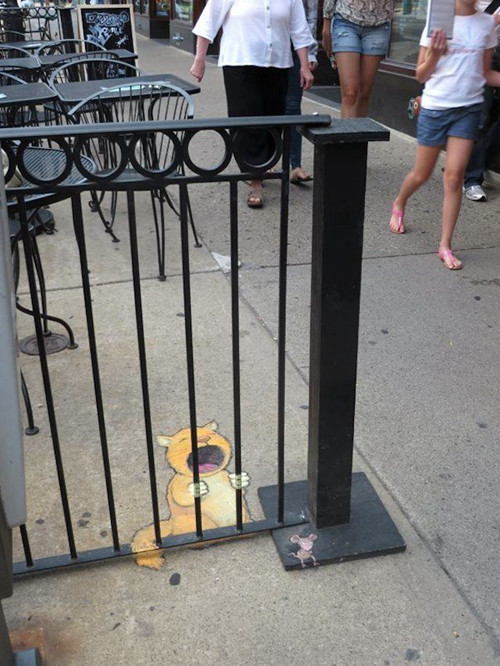 David Zinn's Sluggo reveals what lives below the sidewalk!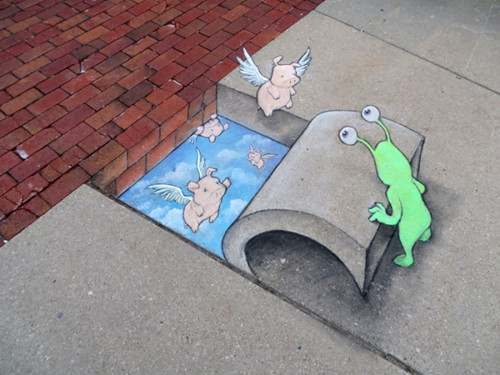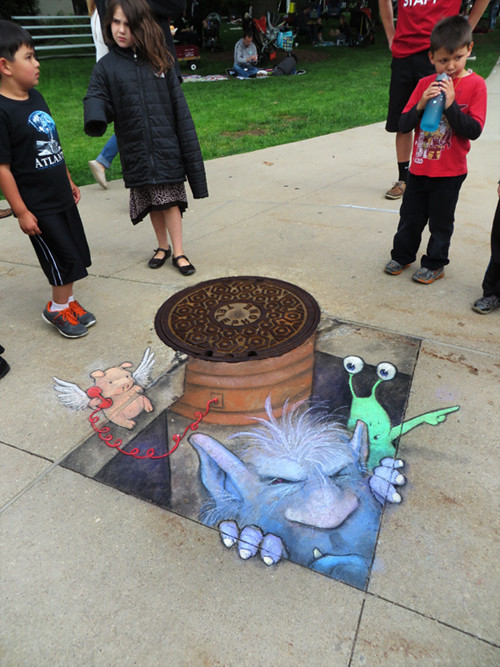 Check out David Zinn's Art Store.