When:
2018-10-30T00:00:00-04:00
2018-10-31T00:00:00-04:00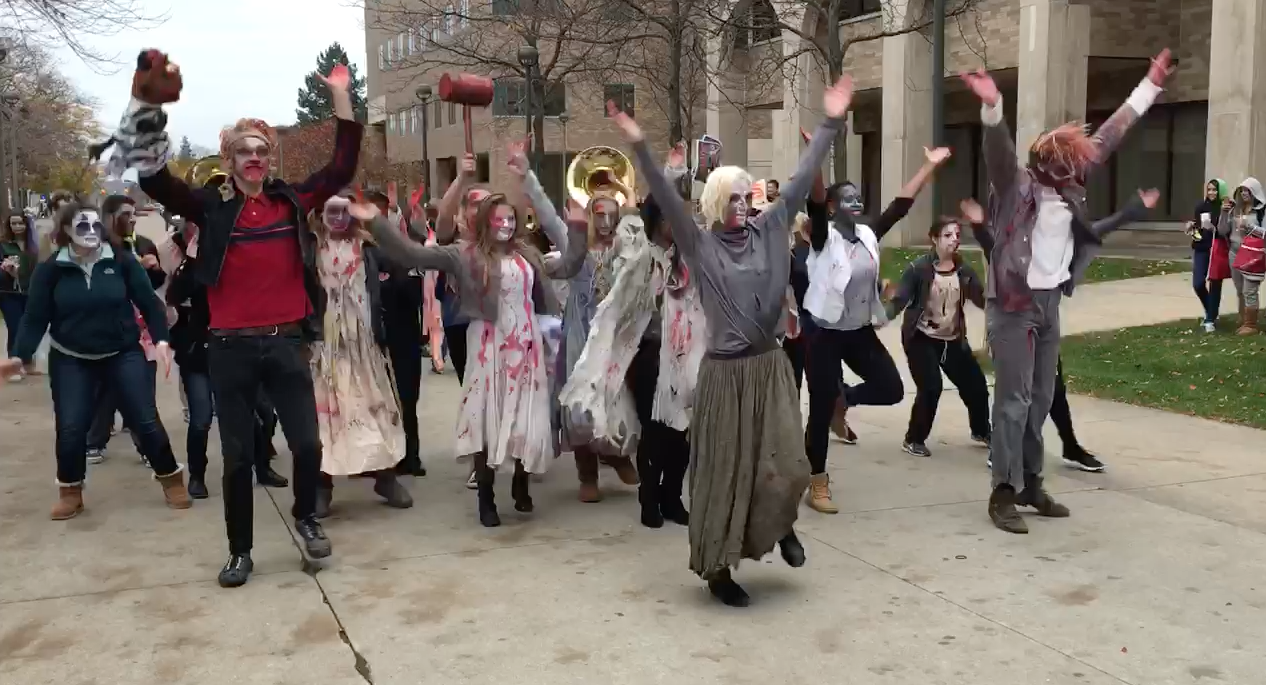 Wayne State University was a prime spot for zombie sightings today. Zombified students, staff and faculty danced, crawled and groaned their way through campus during the university's zombie parade.
The special event was sponsored by Theatre and Dance and Music at Wayne.
For the full article, see anya Wildt, "Zombie parade lumbers through Wayne State", Detroit Free Press, October 30, 2015.