When:
2018-08-08T00:00:00-04:00
2018-08-09T00:00:00-04:00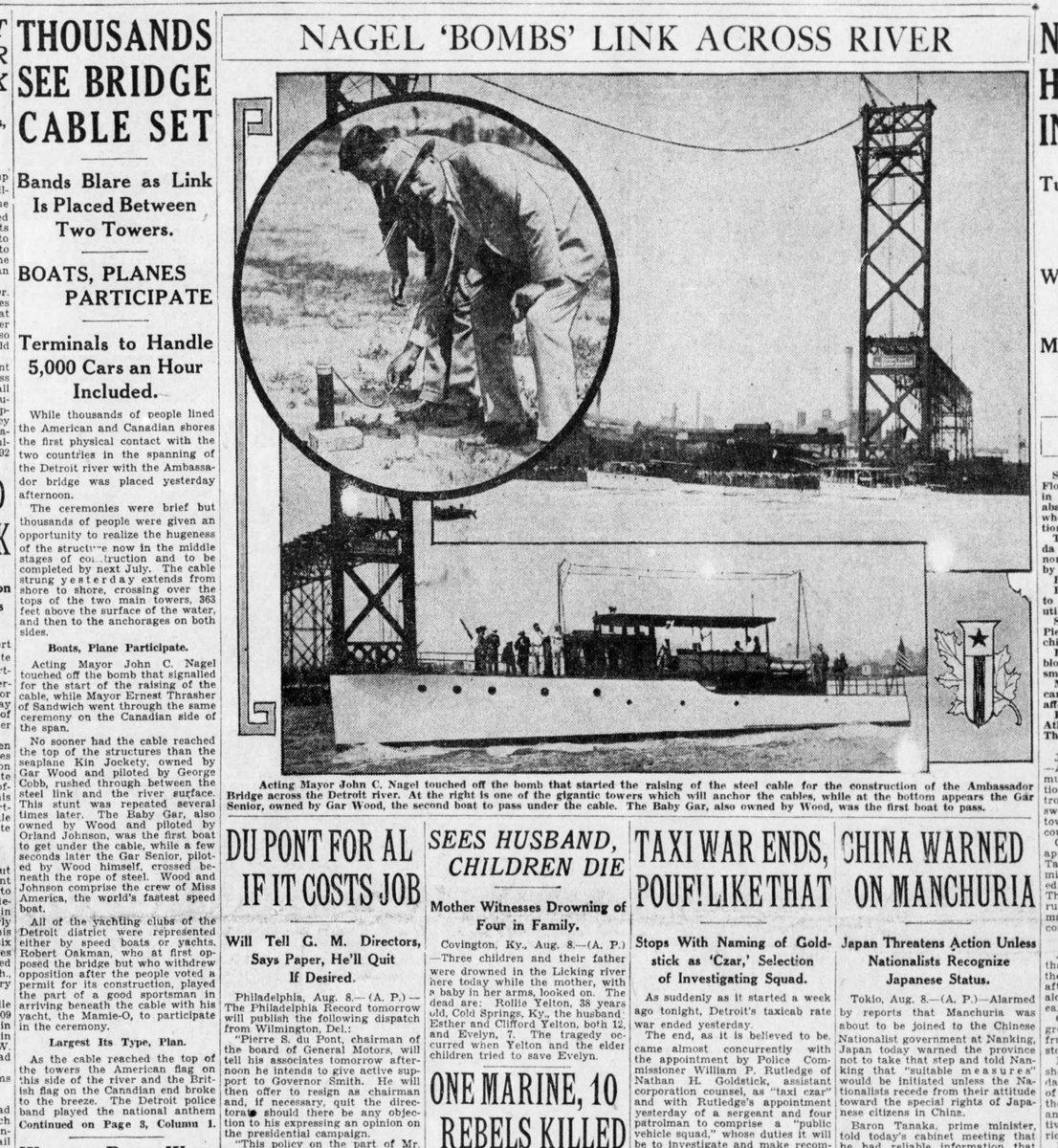 Acting Detroit Mayor John Nagel touches off the bomb that started the raising of the steel cable for the construction of the Ambassador Bridge across the Detroit River on August 8th 1928 according to the Detroit Free Press, August 9, 1928..    The gigantic towers holding the cables had already been constructed. The cable linking the two structures signified Detroit and Windsor being connected for the first time.
Note: The Detroit Free Press is available online free of charge to the MSU community and to visitors of the MSU Main Library.