When:
2018-05-14T00:00:00-04:00
2018-05-15T00:00:00-04:00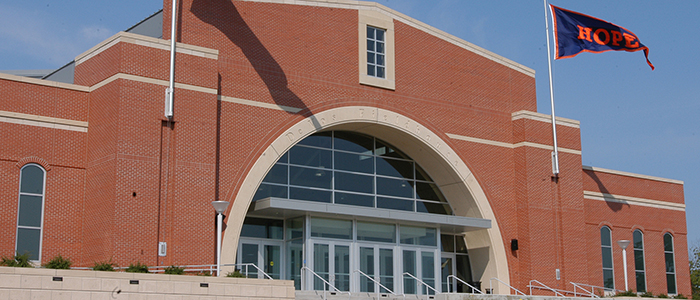 On this day in 1866, the Holland Academy, created in 1851 and supported by the Dutch Reformed Church, was chartered as Hope College. The first graduating class, eight men, made up more than one-third of the 21-person student body. During the 2010-11 academic year, Hope College enrolled more than 3,200. It went co-ed in 1878.
Hope College has been transforming lives for 150 years.
This calls for a celebration.
We're marking our sesquicentennial across 2015–16. The year-long commemoration, which started with Hope's 150th Commencement on Sunday, May 3, 2015, will lead up to the 150th anniversary of the college's formal chartering by the State of Michigan on May 14, 1866.
The occasion is a time for all of us at Hope College to reflect on our past — and look forward to our future.
However, don't forget that Hope College story actually started 15 years earlier. with the October 1851 creation of the Holland colony's Pioneer School. The Pioneer School eventually evolved into the Holland Academy and then the college as the community's educational needs progressed from elementary to secondary to higher.
Sources :
"This week in Michigan history: Hope College in Holland is incorporated", Detroit Free Press, May 13, 2012.
Gregory Olgers, "Birthday Bash", Campus News, August 14, 2016.